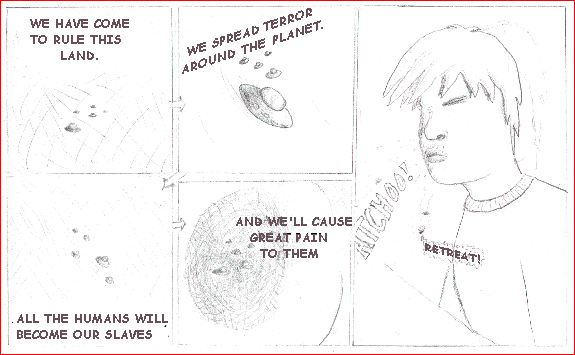 Attack of the Flying Sausers
Suomeksi
History of this Picture
This comic was started at school at early year 2000. It caused a fight between me and my best friend (drawing that comic prevented doing school works). That was our first fight for a very long time. Comic was finished the same evening and it could then lie around in my school bag and in my room for months before I now got the idea of scanning it. 'Cause of that there's a huge foldmark in the center of the paper wich luckily is not seen on this picture.
Original size
A4 (big white linings).